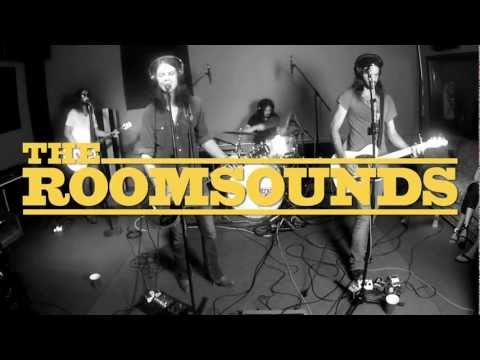 We had the opportunity to chat with one of Dallas' hottest bands, The Roomsounds, at Ferralog Studio in Deep Ellum about their work, influences & what inspires them.
Band members consist of Ryan Michael (lead vocals, guitar), Dan Malone (drums), Sam Janik (guitar, vocals) and Red Coker (bass, vocals).
These guys have that cool seventies vibe that make people want to shout "I am a golden god!" You know, like Billy Crudup before he lept into a swimming pool in Almost Famous. That is to say, they've got great hair, and they play great rock n' roll.
I'm the girl in the front row gettin' down at every show. Does that make me a fan girl? Yeah, probably. But I don't care. I like good music and The Roomsounds bring it.
They are great people, great friends to Deep Dallas, and they go ALL IN when it come to their music.
To sum it up The Roomsounds, Ryan Michael says it best…
"A young guy's take on classic rock." - Ryan Michael
Behind-the-Scenes with The Roomsounds
Special thanks to…
High five to our editor Dorothy Sherman of DDS Media, the entire video crew, the whole staff at Ferralog Studios, our kick ass interviewer Jennifer Pompa, our brilliant photographer Eric Boff of Rhombi Survivor and of course The Roomsounds for making this production a reality. You guys rock.
Deep Dallas Studio Sessions spotlight the best, new & up-and-coming bands from Dallas, Denton & Fort Worth. Be sure to sign up for our newsletter to for more Deep Dallas Studio Sessions.